Holy Trinity of the Dogminican Order
Deacon John! St. Stupid's day.
How Berkeley Can you be?:
On the Glen Ellen Ranch:
At Home in Emeryville:
Please peruse our ever expanding collection of photos of any and all Doggie Diners. If you would like for us to exhibit your photos, please send your submissions to our website as an attachment file in either jpg/gif format or email us with your phone # & we'll tell you where to mail your photos.
photos@doggiediner.com
We are particularly interested in historical photos of any and all of the various Doggie franchises.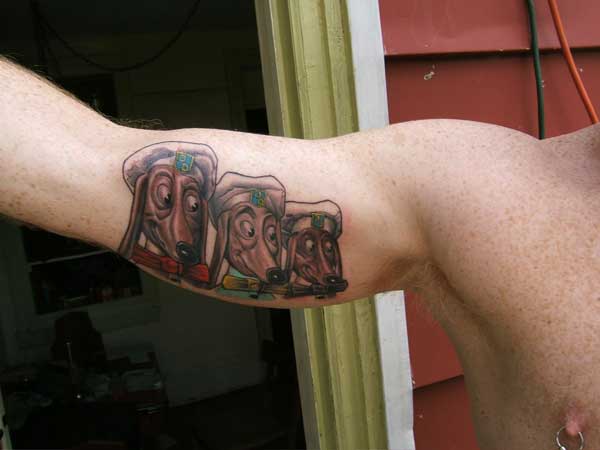 Doggie Tattoo!